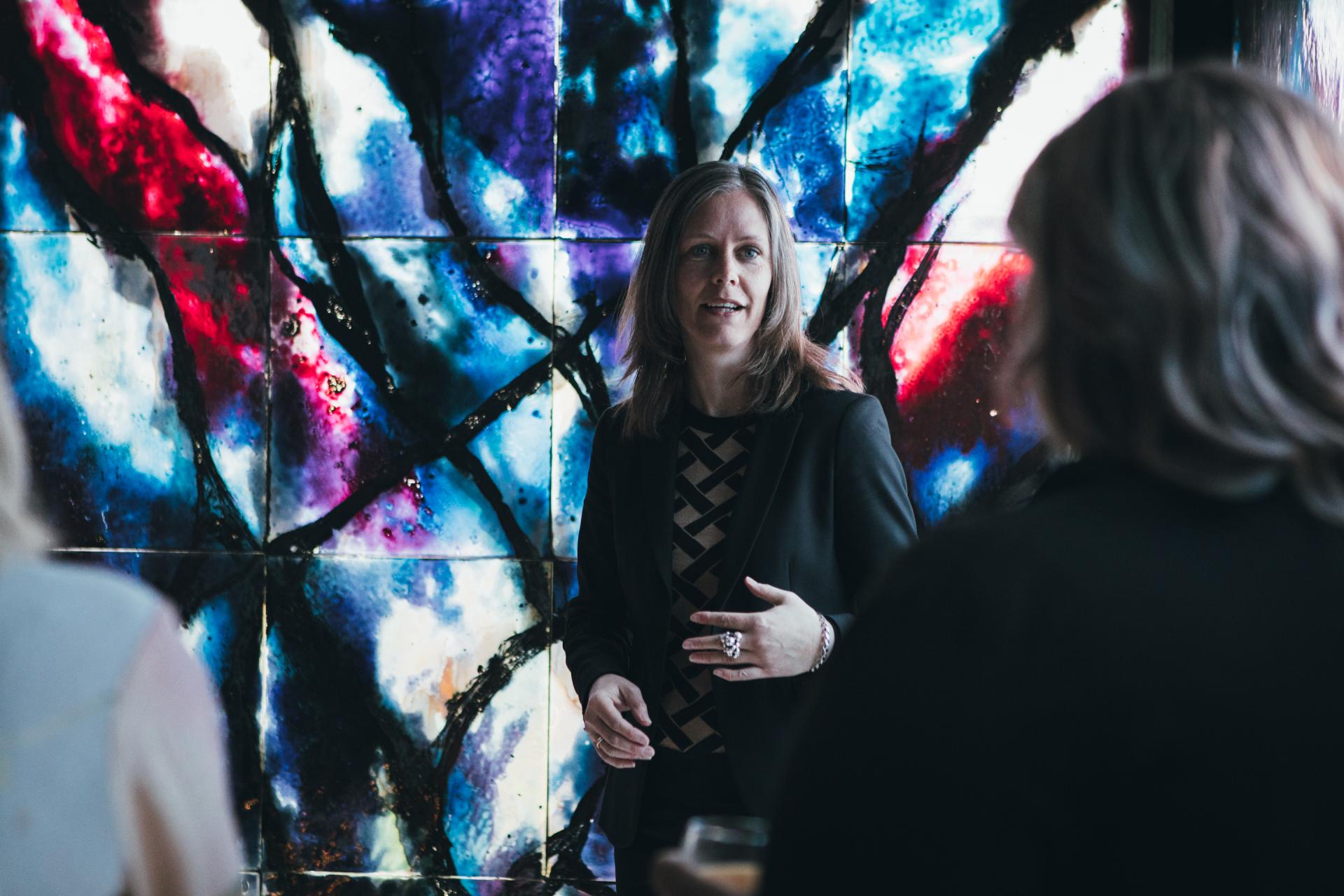 When it comes to museums and galleries, any visitor to Streymoy should head first to the National Museum in Tórshavn to view the breathtaking pew ends, which were rescued from the church at Kirkjubøur – elementally beautiful, these ornately carved bench-ends feature interpretations of the twelve apostles and all date from the early 1400s.
Elsewhere in the capital, The National Art Gallery is equally deserving of your attention. Dedicated to continually changing displays of work by local artists and sculptors, you'll soon pick out the recurrent themes central to much of Faroese art: wild landscapes, turf-roofed village houses, and, above all else, the many and unpredictable moods of the North Atlantic.
In Vestmanna on Streymoy, you'll find the engaging Saga Museum which tells the story of Viking period in Faroese history through a series of life-like wax models. Dotted across Streymoy, you'll also come across a number of art galleries which showcase local handicrafts and artwork – some of which is sometimes for sale.